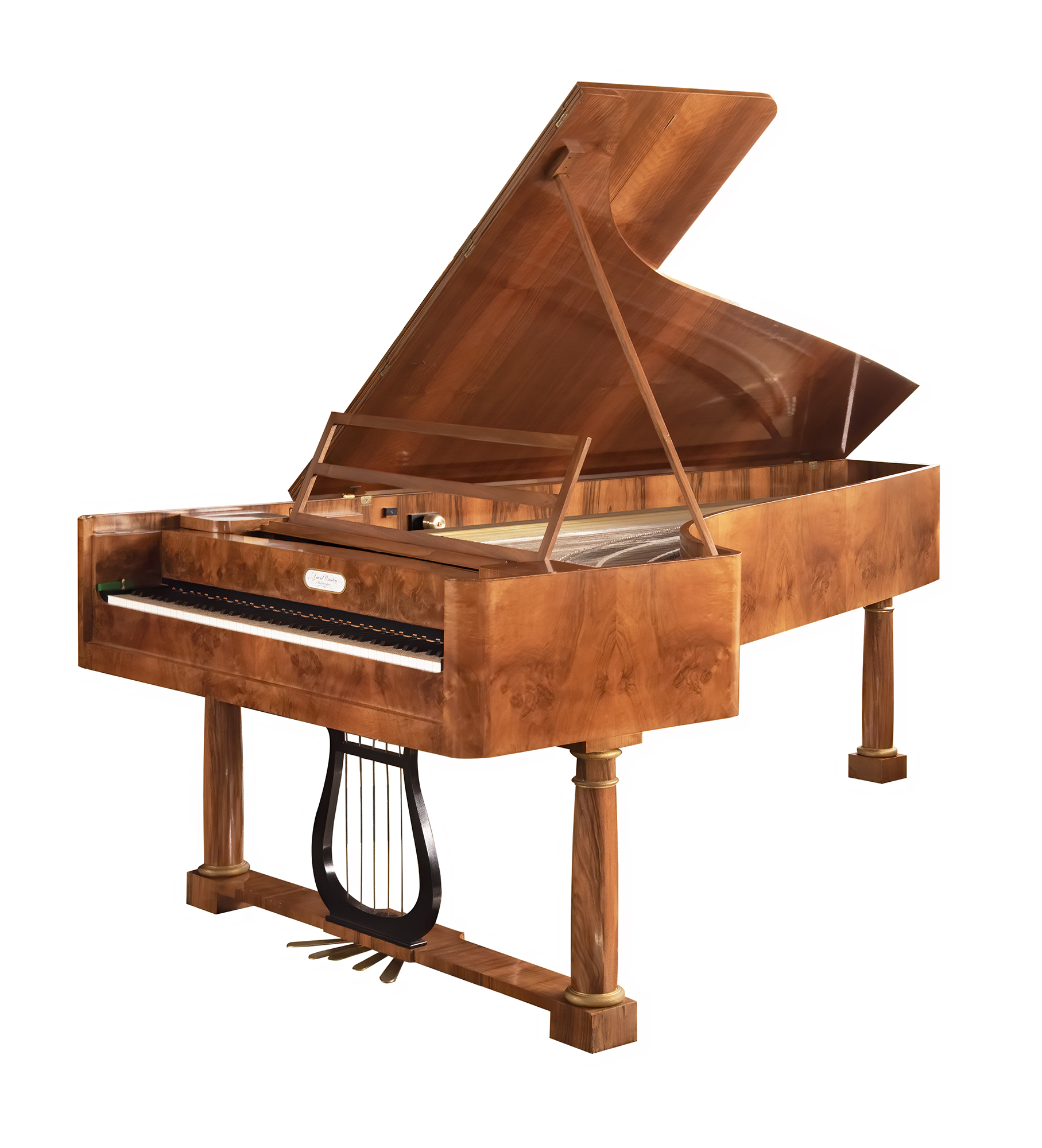 One of my own reproductions of a Viennese fortepiano by Joseph Brodmann, dated 1823. This was built in 1995.
5 pedals controlling: una corda, dampers, moderato, bassoon and janissary. Casework in French Walnut.
Joseph Brodmann was one of the most important makers of his time.  Bosendorfer was his apprentice and in fact Brodmann was so highly regarded that early Bosendorfer nameboards stated that he was a 'schuler von Brodmann'
This instrument has been used in many concerts and recordings.  To hear some excerpts click on our 'Listen" link   SOLD
.