A very fine example of one of these unusually tall upright pianos, by an important maker.  Original condition.
A rare 'Giraffe Piano' with Viennese action. 5 Pedals controlling: dampers, moderato 1 and 2, Janissary, bassoon.   Veneered in Walnut with fine ormolu mounts.  SOLD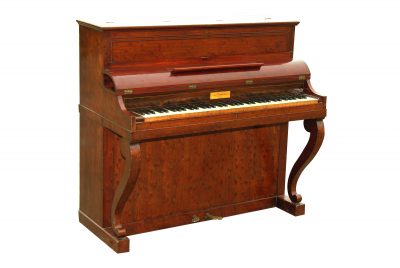 A rare early upright pianino by Pleyel ca 1834. This type of piano was much admired by Chopin.