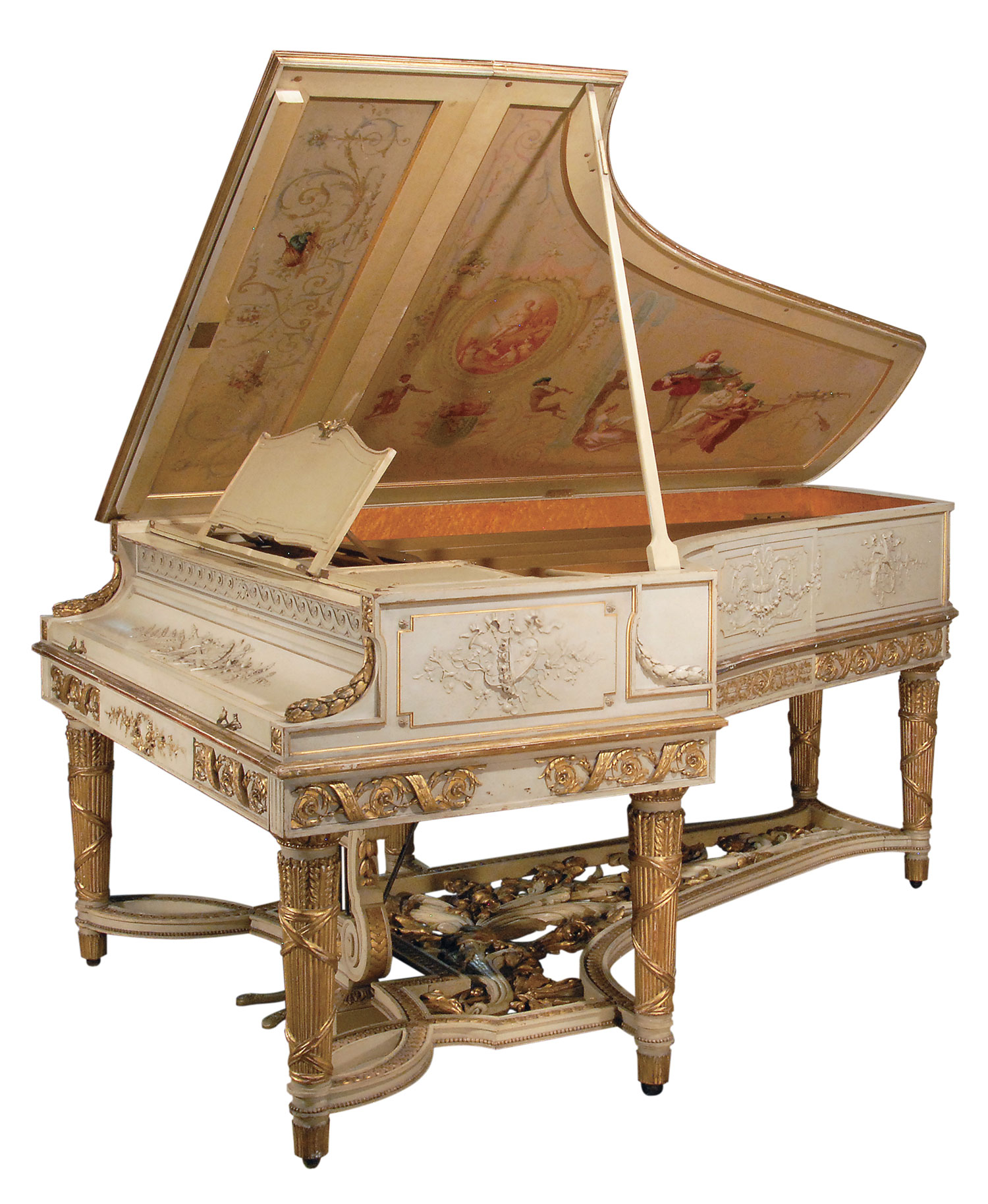 A truly exceptional grand piano by Erard, Paris, 1897 with casework by Maison Jansen, one of the most influential design firms of the 19th and 20th Centuries.  Maison Jansen was founded in 1880 by Dutch-born Jean-Henri Jansen. Originally based in Paris, Maison Jansen was the first International design firm, serving clients in Europe, Latin America, North America, and the Middle East by 1900.  By the 1920s, Maison Jansen had offices around the world including, London, New York, Buenos Aires, Havana, Cairo, Prague, Rome, and Rio de Janeiro.
Maison Jansen clients include William III of the Netherlands, Alfonso XII of Spain, the Duke & Duchess of Windsor, King Leopold II of Belgium, the Shah of Iran, Leed's Castle, Hotel Parr in Vienna, the German Reichsbank, the Rockefellers, Bartolomé March, Coco Chanel, Elsie de Wolfe and the Kennedys, among many others.
This instrument with its elaborately carved and gilded casework and painted figures after panels by Watteau is a superb example of the Jansen style.
SOLD