A very fine example of one of these unusually tall upright pianos, by an important maker.  Original condition.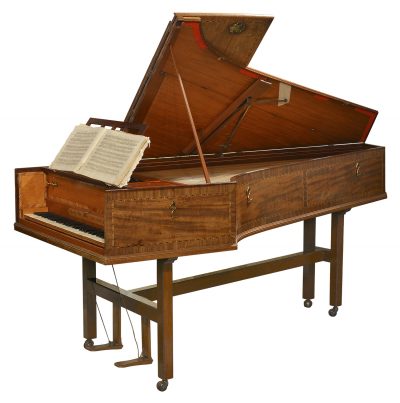 A rare English single manual Harpsichord by the famous makers Joseph and Abraham Kirckman dated 1792.  Machine stop and Nag's Head Swell.  Sold.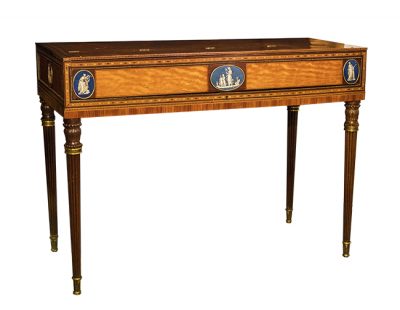 A beautiful 18th Century square piano with original Wedgwood inlaid plaques.  The maker is not known but we believe it may be Clementi. SOLD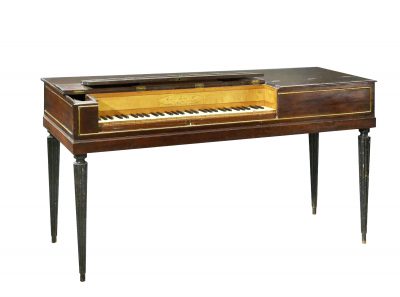 A rare early Erard square piano dated 1798.   Mahogany with brass inlay filets. Originally supplied to Viscount du Bouchage, Grenoble  SOLD
Square piano by Erard ca 1803 with restoration by Lapp dated 1812.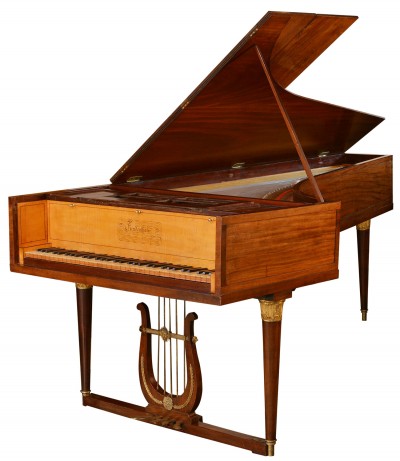 An incredibly rare early 19th Century fortepiano by Freudenthaler, Paris, 1809. 5 pedals, FF-c4. Beautifully restrained and elegant casework in Cuban mahogany with flame maple interior and fine ormolu mounts. Truly exceptional. SOLD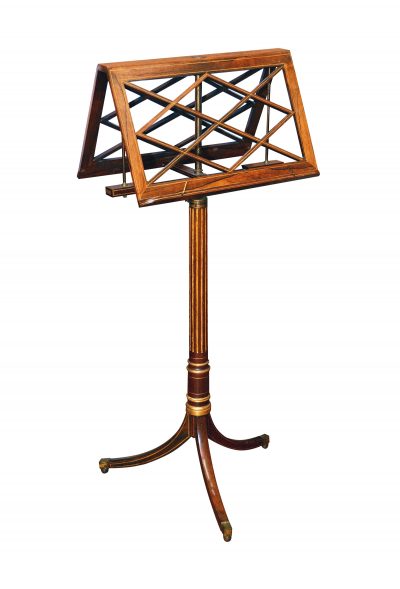 A much sought-after Rosewood duet stand by Erard, London, ca. 1810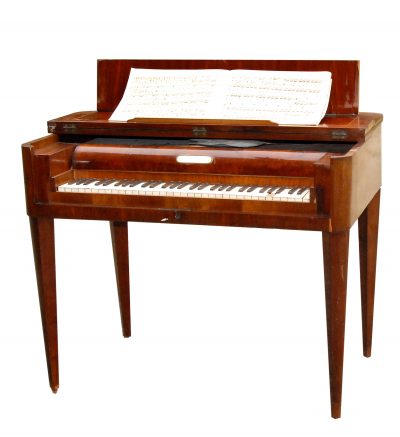 Maker:
Attributed to Andreas Stein
A Child's Square piano attributed to Andreas Stein, Vienna, ca. 1810.  A similar instrument is in the Kunsthistoriches Museum, Vienna.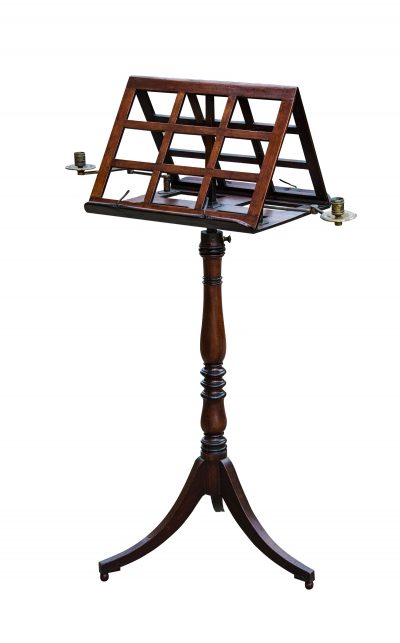 Mahogany Antique Duet Music Stand on tripod base.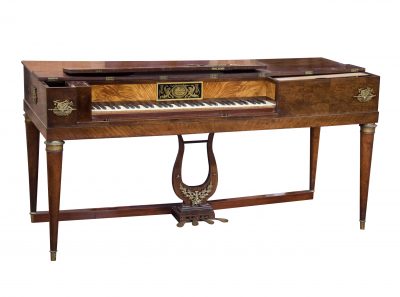 A beautiful French square piano by Frey, Paris, dated 1811.  Burr elm and Cuban mahogany case with ormolu castings. Wonderful 'verre eglomise' nameboard. SOLD